Basic information

Scheduled semester

1./3. semester Master (according to curriculum)

Cycle

Language

Associated events

Lecture à 2 SWS
Lecture exercise à 2 SWS (computer lab)
Preliminary test: participation in the computer lab

Audience

Students with subject Bau, COMMAS, LRT, Mach, SimTech and Umw as well as interested persons with differing subjects
Lecturer and assistant in winter term 2022/23: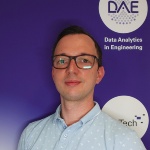 Felix Fritzen
Prof. Dr.-Ing. Dipl.-Math. techn.
Chair Holder